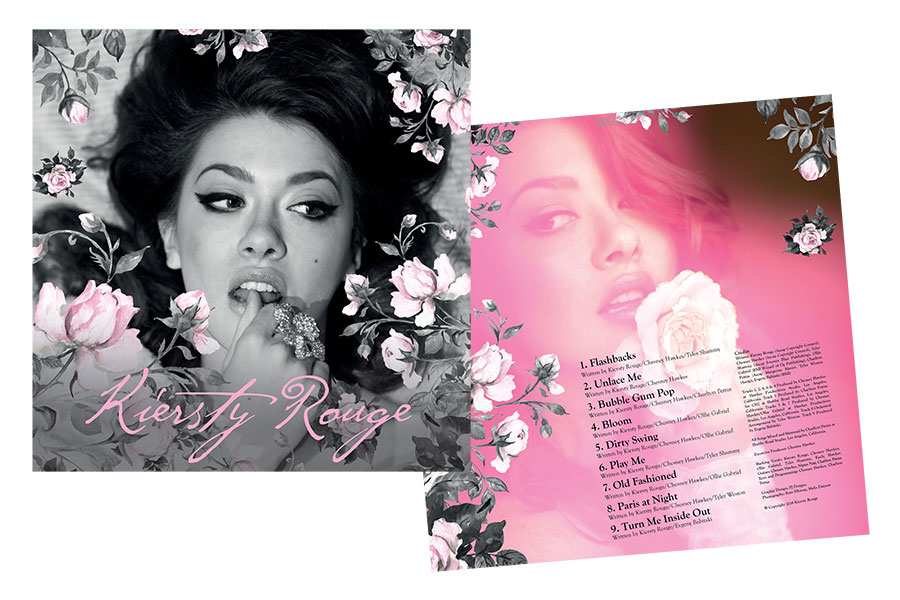 We are pleased to release Kiersty's album, Kiersty Rouge. Kiersty was a talented singer-songwriter who pursued her craft with passion and dedication. An ASCAP member, she co-wrote every song on her album and worked to define a distinctive sound that was uniquely her own. The vinyl album was inspired by Kiersty's love of all things retro.
Digital Download:  $8.91
A digital download of Kiersty's album is now available on Amazon.
Vinyl Album:  $20
To purchase her vinyl album, please email info@ripplesofchange.foundation and we can arrange to get you a copy of this beautiful record pictured above.
Of the album proceeds we receive, 100% will go toward enriching the lives of young adult cancer patients and their families. We have no paid staffing and are completely supported by donations and volunteers.